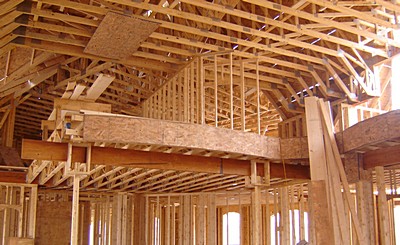 Contractors, builders and architects know that a quality engineered and manufactured truss systems means faster construction and lower overall costs. R & R personnel are well versed in doing things right, so you get safe, efficient construction at the project site.


You know our costs in advance, so there's no guesswork and you won't have to overbuy to cover damage losses. The absence of loose lumber means less pilferage too!


Our wood trusses are individually designed and checked for load carrying capacity. Design options YOU select make us an economical and flexible choice.